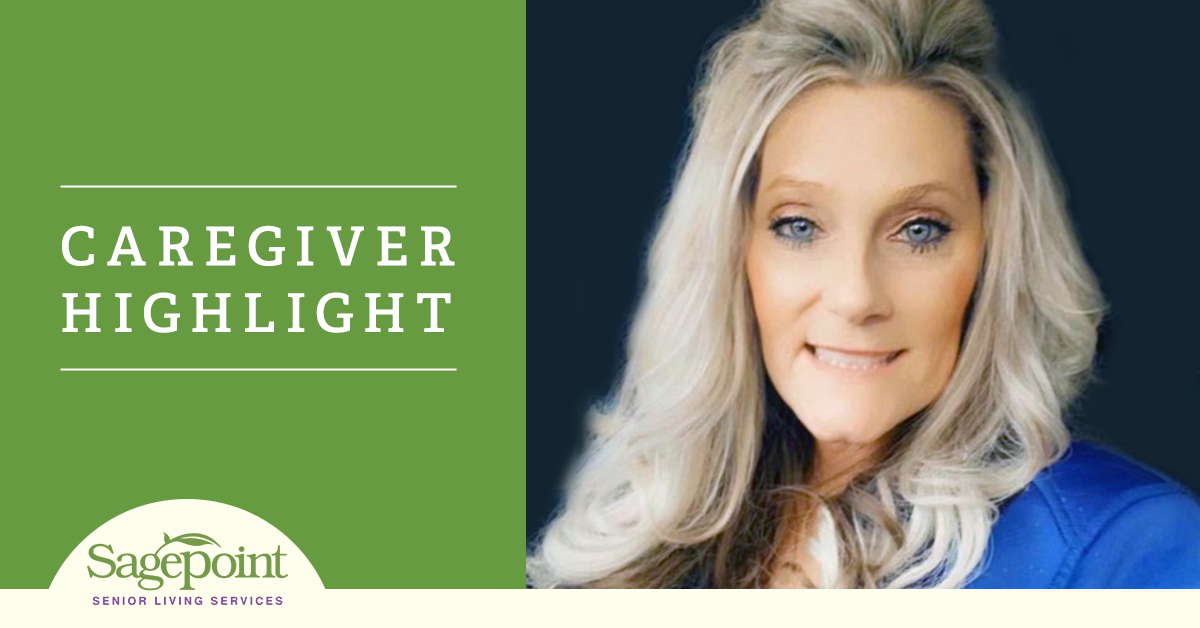 As the Chief Nursing Officer, Denise McCann is more than a caregiver to the residents at Sagepoint. Driven by the goal of making every resident as happy and comfortable as possible, she is the leader of a team of dedicated and talented professionals who care for the residents. She provides clinical oversight, training and education and support for the team, the residents and their family members. 
The Nursing Team's approach to working with residents stems from Denise's own philosophy of care.
"Caring for a person with dementia requires compassion and an in-depth knowledge of the disease," said Denise. "Understanding how the disease progresses allows a caregiver to apply compassion and creativity in care options. We also recognize that we must provide holistic, individualized care not only for the patient but for the family members as well."
While rewarding, leading a team in an environment like Sagepoint can be challenging at times. For Denise, leadership comes down to communication and a willingness to make a difference. 
"I find that communicating often with residents, family members and staff is vital. Asking staff 'how they are doing' makes them feel supported and cared for so they can provide the best care to our residents. By seeing and talking to our residents often, I can generally see what kind of day they are having and help direct staff to assist. I feel that having a relationship is important as it helps me to identify if I see any changes in the patient's status and adjust the staff activities accordingly," said Denise. 
This hands-on approach doesn't just help her staff or residents; it also helps the families who entrust Sagepoint with the care of their loved ones. She takes the concerns and feelings of family members very seriously, as she knows their support is vital to the care of her residents. 
"Moving a loved one into long-term care is a difficult decision for many family members. While they recognize the time has come for professional care, they have questions about their loved one living in a senior living center," said Denise. "Recognizing how tough that can be, the management team and I work through their feelings – sometimes doubt, guilt or sadness over their loved one's changing status. These are all feelings that we can work through together. It takes time. Having the family involved is key to building a relationship of trust. We encourage family and friends to visit and participate in activities. We realize that moving a loved one into a long-term care facility is hard, but we strive to make the transition as easy as possible for patients and family members."
Denise feels how important her role is and how special Sagepoint is when interacting with residents. "When I come in every day and see the faces of our residents and family members that I am so fortunate to provide care for means so much to me."