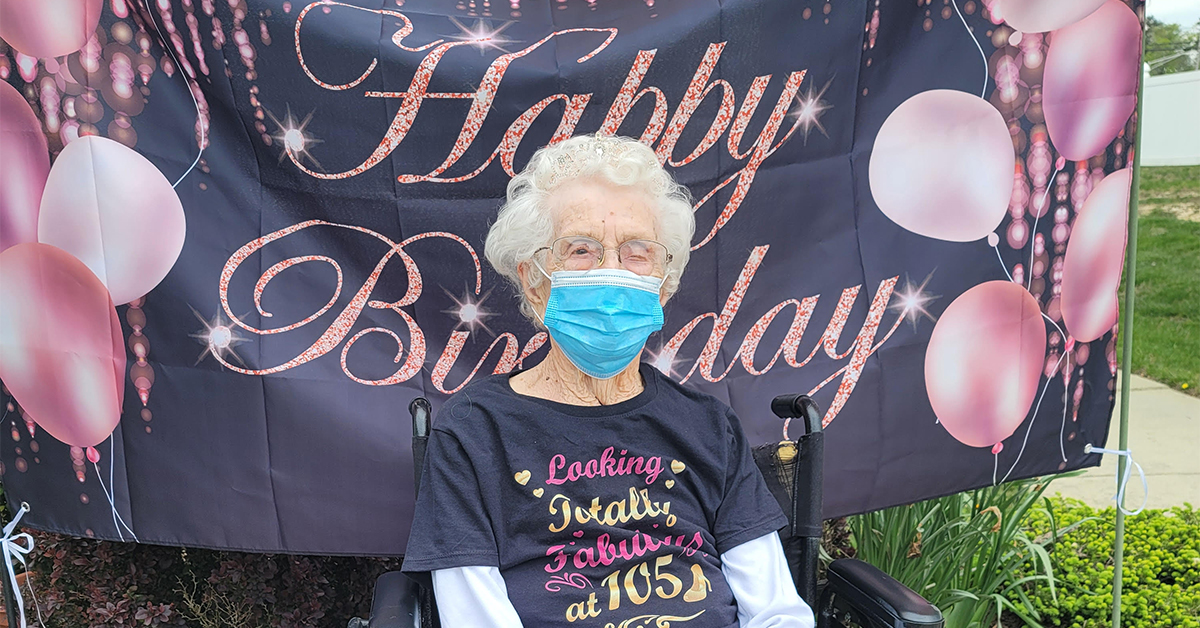 While every resident's birthday is cause for celebration at Sagepoint, we couldn't let this one pass by without making a little fuss over it. We would love to, again, wish Miss Mae Bowie a very happy 105th birthday! She turned 105 years young on Sunday, May 1, and celebrated with her family and friends and was even joined by the Mayor of La Plata.
A lifelong resident of Charles County, Mae was married for 70 years and has been blessed with three children, six grandchildren, eight great-grandchildren and four great-great-grandchildren!
Once she raised her family, Mae started as an aid and teacher at the Head Start Center in Marshall's Corner, La Plata. After working for 10 years in the program, she retired as the Director of the Head Start Center in Newburg, MD.
She became a member of the Sagepoint family back in 2012. An avid morning exerciser, gardener and bingo player, Mae is definitely one of the staff's favorite residents, thanks to her happy demeanor and kind words. 
Please join all of us in wishing Miss Mae a very happy 105th!