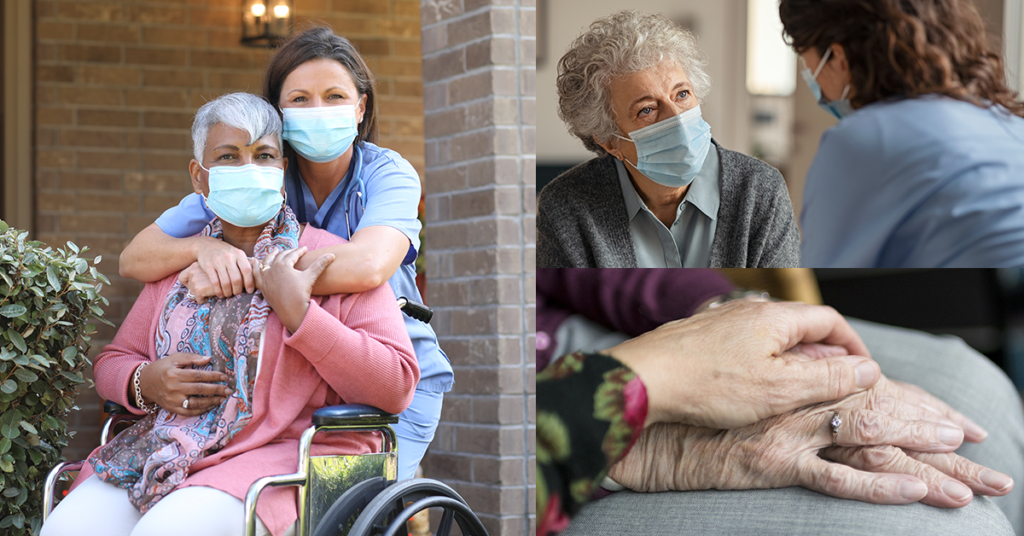 Care for an aging loved one can take many stages. For family members and primary caregivers, the decisions about what type of care is right at what point in time can feel overwhelming. But the professionals of Sagepoint Senior Living Services have more than 40 years of experience serving families in Southern Maryland through all stages of aging. When the time is right to seek the best care — and successive levels of care — Sagepoint is the trusted source.
Adult Day Services
Sagepoint's specially-trained day service providers provide help with daily activities from simple assistance to total care. Services range from administering medications and monitoring of physical conditions to nutrition consulting, weight management and other daily health oversights. Even accompaniment to social outings when family members cannot attend can be provided. We can alleviate many of the everyday worries that families and friends face for aging loved ones.
Home Care
A helping hand, a companion, a confidante. The Home Care professionals at Sagepoint can fulfill all of these roles in the comfort and security of your loved one's own home. The challenges of daily housekeeping, laundry, cooking, errands, shopping and other everyday activities that most people take for granted can be attended to by our visiting in-home service providers. We get started with a comprehensive needs assessment by our Registered Nurse Case Manager. Depending on case by case needs, our home care professionals can provide bathing and grooming assistance, toileting and ambulation help and feeding assistance. Of course, the simple comfort of daily companionship that people of all ages need is equally important. All of these heartfelt services and more are available from Sagepoint.
Assisted Living and Memory Care
Life is to be enjoyed, at every stage. Everyone at Sagepoint holds that ideal in high esteem, and it guides our care services for your aging loved ones who need a residential setting that truly meets their changing needs and focuses on their safety, security and happiness. Sagepoint's progressive in-residence care services — including assisted living and memory care — address every family's concerns and needs on a personal level. 
To gain more knowledge about Sagepoint Senior Living Services, please phone 301-934-0222 to arrange a personal tour.