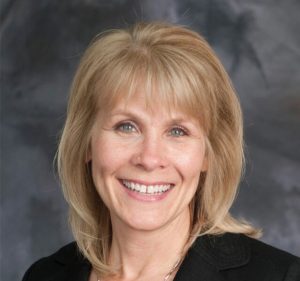 It takes the efforts and support of an entire community to empower Sagepoint Senior Living to provide the level of care that our patients and their families deserve. Our success can be attributed in no small part to our volunteer Board of Directors, made up of talented, compassionate and generous leaders throughout Southern Maryland.
Board member Dana Levy is a shining example of the impact that such people can have on the work that we do each day. Levy is the chairwoman of our Quality Assurance Performance Development and Compliance Committee, which ensures that we are doing all we can to provide the highest levels of care.
Decades of Nursing Experience
She brings exceptional credentials and years of experience to the role. In her full-time job, Levy is Vice President of Nursing Services and Chief Nursing Officer at University of Maryland Charles Regional Medical Center in La Plata. She's been a registered nurse for more than 25 years and brings more than 15 years of experience in nursing leadership roles.
Though Levy has been a fixture in Southern Maryland since 2013, her nursing career has taken her to seven states and 16 medical facilities. She holds a master's degree in nursing from the University of Phoenix, Arizona campus, and a bachelor's in nursing from the University of Toledo. She's also a member of the American College of Healthcare Executives, the American Organization for Nurse Executives, and the American Nurses Association.
We are so grateful that she has chosen to share her time and talents with the team at Sagepoint.