Sage Advice Community Conversation Series Begins in September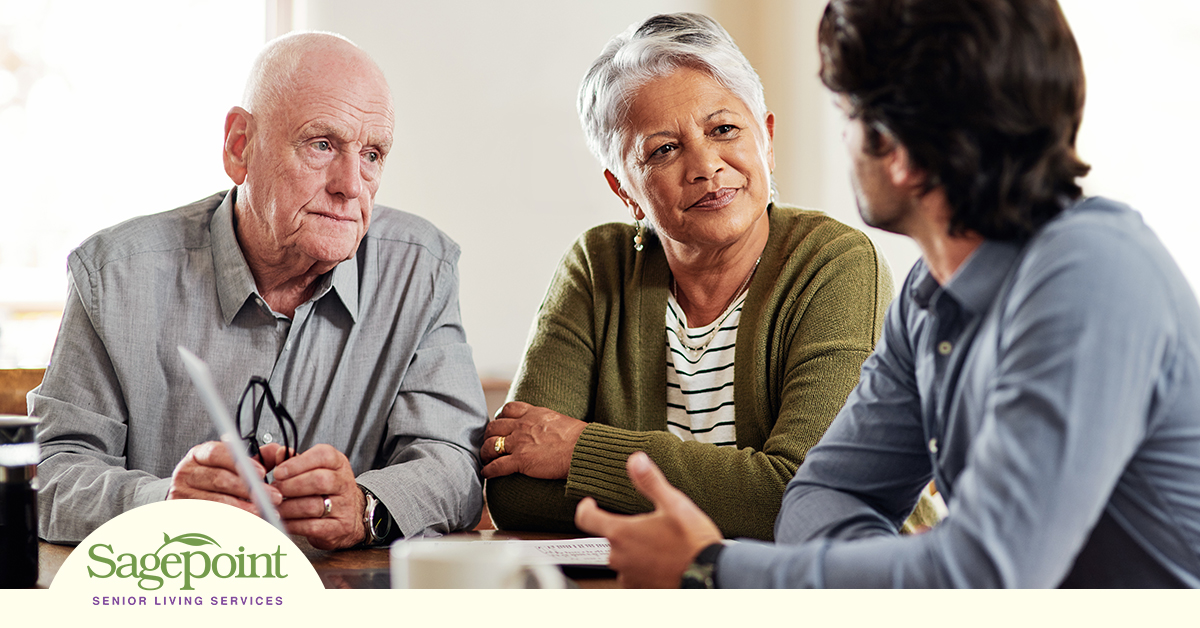 There are no easy answers when it comes to a loved one suffering from dementia. But, there are resources and tools to help you better understand this disease and feel more prepared when caring for someone with dementia.
In our newly launched Sage Advice Community Conversation Series, we aim to provide information and tools for families of those living with dementia and provide them with a greater understanding of the condition. Each series will address a specific topic related to dementia. At the events, presenters and experts will share resources and advice about a certain aspect of dementia to aid families in caring for their loved ones.
Beginning in September, we invite anyone whose family has been affected by dementia to attend to gain more support and resources. Past participants have shared, "This series fills a need in the community for more information and resources about a disease that requires comprehensive support and affects so many families." 
On September 11, the topic, "What is Dementia?" will offer a broad overview of the condition, including causes, symptoms, stages, prevention and treatment. Next, on September 25, "A Walk in their Shoes: A Dementia Experience" will offer attendees a glimpse into the daily challenges of living with dementia through participating in hands-on activities. 
Don't miss this chance to better equip yourself with information and resources as you navigate the challenging  journey of a loved one living with dementia. 
For more information and to get your free ticket visit the links below. Space is limited, please make sure to register to secure your spot. 
Monday, September 11 | 6-7:30pm 
What is Dementia? 
Monday, September 25 | 6-7:30pm 
The Dementia Experience 
Sagepoint Senior Living Services, Adult Day Services Building
10200 La Plata Rd, La Plata, MD 20646