Assisted Living Manager, Yolanda Medley, Keeps Our Residents Active & Having Fun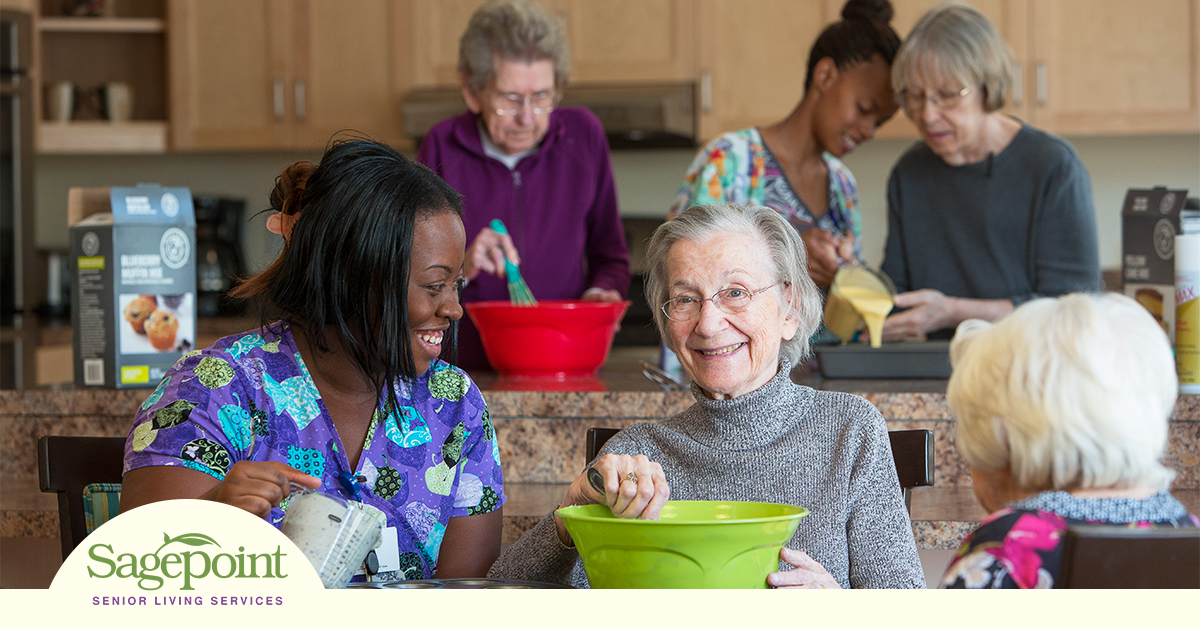 Study after study on seniors consistently reinforce that activity, engagement and interacting with others are good for the mind, body and soul of older individuals. As part of our commitment to providing high-quality care and creating an environment that enhances health and wellness for our residents, we strive to keep them as active and engaged as possible. 
How do you keep seniors engaged and active when many of them face physical shortcomings or don't feel like participating? That responsibility falls on our very own Yolanda Medley, Sagepoint's Assisted Living  and Memory Care Manager.
"I interview residents to learn what they want to do, what hobbies they had and what they would like to try. Engagement is really important, so I want to make sure we're doing things that interest the residents," said Yolanda when discussing how to connect with and motivate residents to participate in activities. 
This work, while challenging at times, is incredibly rewarding to Yolanda, whose connection to providing care goes way back. 
"When I was 13, my grandpa was diagnosed with cancer, and I helped my family care for him. Through that experience I became interested in being a caregiver. When I was starting my career, that seemed like a natural direction to go, so I was a caretaker for years before going to college to earn my degree in health care administration," said Yolanda.
To help keep our residents interested and engaged in our activities, Yolanda is always ready to go the extra mile. She invites special guests, speakers and experts into the group activity events to make them more fun and unique for the residents. To ensure a variety of activities and an equal opportunity for those with disabilities to participate, she is always coming up with new ideas to keep things fun and fresh for residents.
"We recently had a Sip and Paint event that was a lot of fun. We gave the residents cranberry juice in fancy wine glasses, brought in easels for everyone to create their piece and even served  hors d'oeuvres. Everyone really had a great time," said Yolanda.
With the warmer months coming up, she's looking forward to planning some outdoor activities. But no matter where the activities take place, she knows how important they are to the residents and their families.
"When I see a resident that didn't want to participate and then they get into it and have fun, that is very rewarding. It also makes me feel good, and it's a warm feeling when the residents tell their families about the activities."