Specialized Memory Services Make Daily Life More Manageable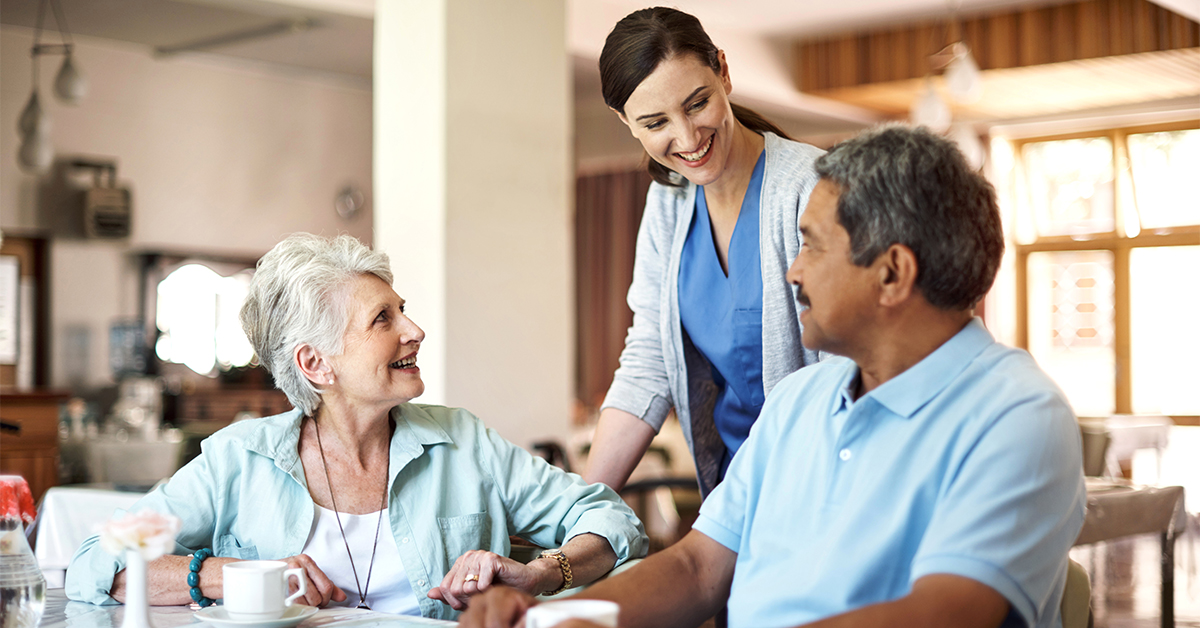 No two people are the same, which is why every senior at Sagepoint will always receive a personalized plan of care that works best for their unique situation. One of the specialized services that residents have to choose from is our memory care program. 
Memory care is particularly important for people dealing with memory loss due to dementia. Our experienced caretakers have specific training to help with residents who need more support with their memory.
The first thing that we do is try to make each person as comfortable as possible. Every room is designed to be cozy and feel less sterile and more like home. This has a positive effect on residents' mental health because it allows them to actually enjoy where they're living. 
Some of the room features that residents love include the open layout that promotes greater mobility throughout the living space. Another element that they appreciate is having a private bathroom with a shower. Every part of their suite is carefully planned for easier day-to-day living. 
Beyond just their living space, residents are also encouraged to be as active as possible each day. Our caretakers encourage that they participate in normal tasks to the fullest extent they are able, while also being nearby for added safety and any necessary supervision. 
Our staff is always staying on top of the newest memory care advancements. We are eager to introduce new technology like cognitive stimulation into the programs for our memory care patients. Even non-medical approaches, like our innovative art-making lessons and music program, can reveal strong neural pathways.