Sagepoint Home Care Services — Where Peace of Mind Lives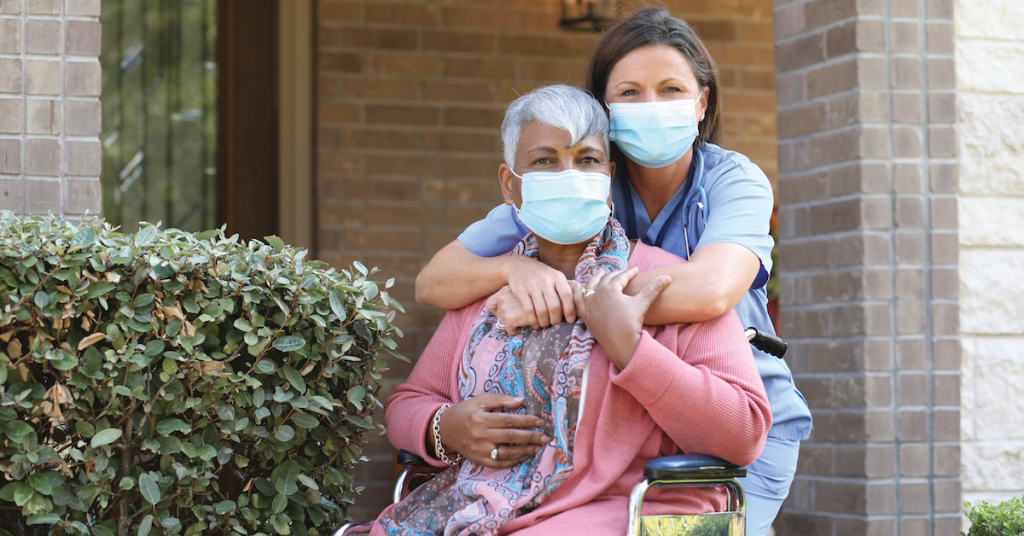 The comforts of home are universal at any stage in life, so it is certainly understandable that most older adults wish to stay at home as long as possible to age in place. Remaining at home permits a full life lived with dignity, respect and purpose. 
Many experts, families and older people themselves firmly believe that living at home for as long as possible actually keeps people more physically active and mentally engaged later in life. At Sagepoint Senior Living Services, we absolutely agree. 
Sagepoint's experience in elder care over more than 40 years has given us unique insights and expertise in providing home care living assistance services to seniors and their families throughout Southern Maryland. 
For many of our Home Care clients, whether arranged directly by them or by their families, care services are simple and straightforward. They may involve home visits a few days a week or daily to assist with regular activities like light housekeeping, laundry, light meal preparation, or escort services to appointments and regular errands. Sagepoint's Home Care visits also provide companionship for older people who aren't able to visit with family and friends as often as they'd like. And let's be honest…in the era of COVID-19, a little friendly human interaction is something everyone appreciates, no matter what their age. 
For some Sagepoint Home Care clients, of course, daily needs are more complex. Depending on their level of ability, clients may need help with feeding, bathing and personal care, dressing or toileting. Comprehensive meal planning and preparation may be required, along with medication reminders and administration. Needs assessments by Registered Nurse (RN) Case Managers ensure the proper level of involvement, and personal care services are performed by trained caregivers. 
The benefits of Sagepoint Home Care Services are focused not only on the elder person in their home, but on their caregiving family and friends, as well. Daily life simply sometimes beckons, and proper in-home care gives family members guilt-free assurance that their loved ones' needs are attended to when they simply can't be there. Sagepoint Home care is likewise reassuring for the elderly care recipients, knowing that their daily care needs won't necessarily overburden others. 
For more information on Sagepoint's Home Care Services, including details about qualifying for financial assistance, please visit our website here.