September 13: How Economic Performance Shapes Retirement
Markets, He Wrote: How Economic Performance Shapes Retirement by Anirban Basu
When: Wednesday, September 13th from 6:30 – 8:00 pm
Where: Waldorf Jaycees- 3090 Crain Highway, Waldorf, MD 20601
RSVP: http://bit.ly/RetirementEconomics (Though the event is free, we ask that you RSVP so that we can plan accordingly. The first 50 to register will receive a free copy of The Complete Cardinal Guide to Planning for and Living in Retirement by Hans Scheil.)
Have you established your financial goal for retirement? If you haven't, you are hardly alone. Only forty one percent of workers have even attempted to determine how much they will require in savings to retire comfortably. Many of those who have tried to figure this out are just guessing, or so it would seem. Anirban has more on this story.
Markets, He Wrote: How Economic Performance Shapes Retirement is the fourth of Sagepoint's Community Education Series. The purpose of this series is to help educate members of the Southern Maryland community on a variety of topics related to healthcare and aging. We hope that you will benefit from this informative session and find it useful for you and your family.
About Anirban Basu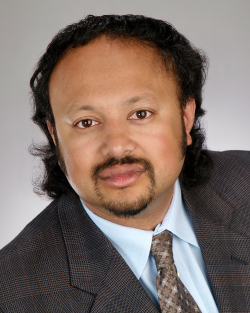 Anirban Basu is Chairman & CEO of Sage Policy Group, Inc., an economic and policy consulting firm headquartered in Baltimore, Maryland with offices in Pennsylvania and Indonesia. The firm provides strategic analytical services to energy suppliers, law firms, medical systems, government agencies, and real estate developers among others.
He currently lectures at Johns Hopkins University in Global Strategy. He has also taught international economics, urban economics, micro- and macroeconomics at Hopkins.
In both 2007 and 2016, the Daily Record newspaper selected Mr. Basu as one of Maryland's 50 most influential people. The Baltimore Business Journal named him one of the region's 20 most powerful business leaders in 2010.
Mr. Basu earned his B.S. in Foreign Service at Georgetown University in 1990. He earned his Master's in Public Policy from Harvard University's John F. Kennedy School of Government, and his Master's in Economics from the University of Maryland, College Park. His Juris Doctor was earned at the University Of Maryland School Of Law.
Sponsor