Remember These Moments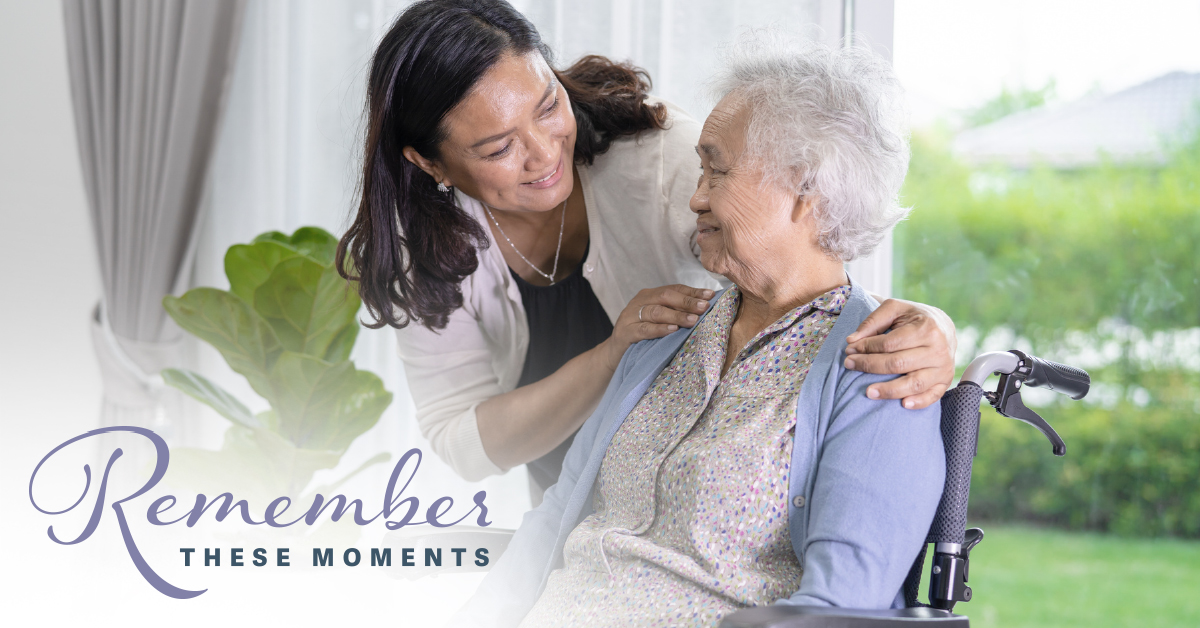 We all have special moments that live in our hearts. The first time meeting your best friend. Saying I do. Watching your granddaughter receive her diploma. We remember these moments because they bring us so much joy, help us stay forever young and keep us connected to loved ones passed. 
These moments are magical, and they're worth more than gold. But for too many in our community, these moments are slipping away. There are currently 13.5 million people living with dementia in the U.S. In Maryland, the number of people with Alzheimer's is expected to increase by nearly 20% in the coming years. 
As 2022 comes to an end, we are asking you to please donate and support our year-end fundraising campaign, "Remember These Moments." The focus of this campaign is to raise funds to help grow awareness of dementia and Alzheimer's and the effects it has on the person, the family and the community as a whole. However, we believe it to also be important to know who you'll be directly supporting with your donation and how much it means.
 Valerie Neal and Annette Miles are sisters who wanted their mother to stay at home as long as she could but knew they needed professional care to help with her dementia. Having a previous connection to Sagepoint due to one of their sisters being a longtime employee, Valerie and Annette trusted Sagepoint to take care of her mother and found the staff treated her with respect and "were very personable with great people skills". The sisters also noted how much calmer she has been since being a part of our memory care residence and praised our organization as being outstanding. This is just one of many stories that demonstrate Sagepoint's commitment to helping those who need us in a caring and compassionate way. 
By donating to this campaign, you'll be helping people like Valerie and Annette's mother receive the care she deserves as well as numerous others in our community. We truly couldn't do this without you so please consider donating to "Remember These Moments" today.