Recognizing and Addressing Malnutrition in Seniors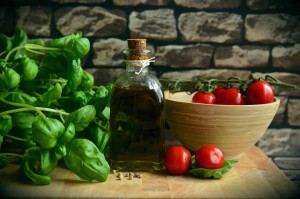 Malnutrition is a prevalent problem among seniors. In fact, it is estimated that in the United States, 3.7 million seniors suffer from inadequate nutrition. Keep reading to learn more about the causes and signs of malnutrition and what you can do to prevent this dangerous condition.
What Causes Malnutrition in Seniors?
When it comes to a lack of nutrition in seniors, poverty plays a significant role. In 2013, half of all Medicare recipients were living off of an income of less than $23,500. The costs of medical care and prescription medications alone may make it difficult to afford anything beyond the barest of necessities. Between modest fixed incomes and small savings accounts, many seniors simply don't have the resources to support a nourishing diet.
In addition to limited means, there are several other reasons that a senior may not receive adequate nutrition. Factors such as the side effects of certain medications, difficulty chewing and swallowing and a lack of interest in cooking contribute to malnutrition. Changing taste buds and restrictive low sodium, low fat and low sugar diets may simply take the joy from eating.
Dangers of Malnutrition
Unfortunately, the absence of a high quality diet is associated with numerous risks, many of which amplify the health problems already common among older adults. Poor nutrition is associated with unhealthy weight loss, loss of muscle or muscle weakness, a weakened immune system, depression and fatigue. Malnourished seniors also have a greater fall risk, which may interfere with their safety and independence.
Recognizing Malnutrition in Your Senior Loved One
Because the symptoms of malnutrition can mirror the problems that may already present in older adults, identifying them might take a little bit of detective work. If your loved one is living alone, take a few seconds during a visit to discreetly take an inventory of their refrigerator and pantry. Pay attention to any drastic changes in weight, and do your best to keep track of any medications your loved one is taking, as certain medications may cause a loss of appetite.
Caring for a Malnourished Senior
Once you have determined that your loved one is struggling with malnutrition, help him or her seek medical treatment. If possible, visit your loved one during meal times, and keep an eye on their intake of fruits, vegetables, whole grains and lean meats. If there are special dietary needs or considerations that have made it difficult for your senior loved one to enjoy their meals, encourage them to experiment with different herbs and spices to give bland foods a boost in flavor. Make sure that their medical provider is aware of any difficulties with eating. A family doctor or nutritionist can provide guidance for practical ways to incorporate more nutrients while limiting the intake of solid fats, added sugar and processed foods.
If your loved one has difficulty adhering to a healthy diet, assisted living or home care might be appropriate options for them. Whether they have dietary restrictions or difficulty with chewing and swallowing, or they simply lack the ability or desire to plan a menu and prepare their own well-balanced meals, having a caregiver come out to your senior's residence or transitioning to an assisted living community can help ensure that they receive adequate nutrition. To find out more about our senior care options, contact one of our Sagepoint advisors today.
[wp_blog_designer]