ATTENTION ALL SOUTHERN MARYLAND PHOTOGRAPHERS: SENIORS AND THEIR PETS
We are excited to announce our fourth annual Images of Aging Photo Contest and hope you will enter! To enter, submit a photo of a senior(s) and their favorite pet! Entries may be submitted to us below! During the first week of March, you and everyone else can vote for your favorite entries. You can even share your uploaded photos with your friends to boost your votes. The winning photo recreation, as determined via Facebook/Instagram (likes), will receive $200 (USD) in the form of a gift card. Two additional winners, as determined via the Sagepoint Community and Sagepoint Staff, will each receive $50 (USD) in the form of a gift card. Entries must be submitted electronically via our submission form below. There is no entry fee, however individuals may only submit one (1) entry into the contest. The contest ends Thursday, February 28, 2019 at 11:59 p.m. EST (U.S.).
---
VOTING (March 1-8, 2019)
The winning photograph will be determined via the number of Facebook/Instagram likes* it acquires during one week (March 1 to March 8) on Sagepoint's Facebook page, www.facebook.com/SagepointCare, and on Sagepoint's Instagram page, https://www.instagram.com/sagepointcare/. Submitters are encouraged to promote their photo recreations via social media once they are placed on Sagepoint's Facebook/Instagram pages to garner votes. The two additional winning photograph recreations will be determined via a vote by Sagepoint Senior Living Services' staff and community (residents). Winners will be announced March 8, 2019 on Sagepoint's website as well as their social media pages. Good luck!
ENTER THE CONTEST
Sorry, but the deadline for submissions has passed. Please be sure to check back February of 2020 if you wish to enter our next contest.
---
EXAMPLES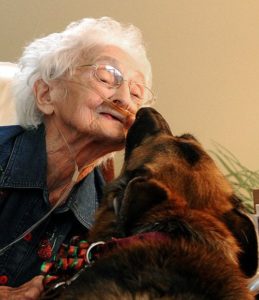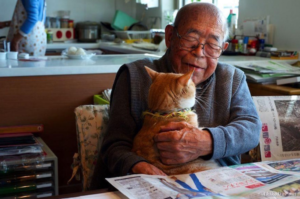 RULES
The Images of Aging Photo Contest runs from February 1 to February 28, 2019. Submissions will be accepted at this time. Late entries will not be accepted.
Individuals living in Southern Maryland are eligible to send in entries.
Only digital images are acceptable. Photos may be scanned as long as they remain clear.
Your full name, a brief description of the photo, and photo title must be included.
Only edit photos to enhance them (i.e. Brightness/Contrast, Color Correction). DO NOT add special features to your photo.
All images must be the work of the author submitting or submittor must have permission to submit image.
All photo submissions must be completed in their entirety.
Submitted photos will be featured online at SagepointCare.org as well as on Sagepoint Senior Living Services' social media pages.
No entry fee.
Sagepoint reserves the right to use winning and non winning photos to promote Sagepoint Senior Living Services although copyright will remain with the author.
Submitter must be 18 years of age or older. Adults may submit on behalf of their minor children.
AWARDS
$200- Contest Winner (as determined by Facebook/Instagram likes)
$50- Sagepoint Senior Living Services Community Pick
$50- Sagepoint Senior Living Services Staff Pick
QUESTIONS? Ask for Kelsey at 301-934-1900!
*Likes counted to determine winner must be likes on original photo post on Sagepoint Facebook/Instagram pages. If a photo is shared and likes are garnered only on the shared photo and not by visiting the original photo, these likes will not be counted.
---
2019 Winners: Seniors and Their Pets

2018 Winners: Recreate



2017 Winners: Images of Aging
2016 Winners: Images of Aging