Older Victims Have Been Losing More and More Money to Elder Fraud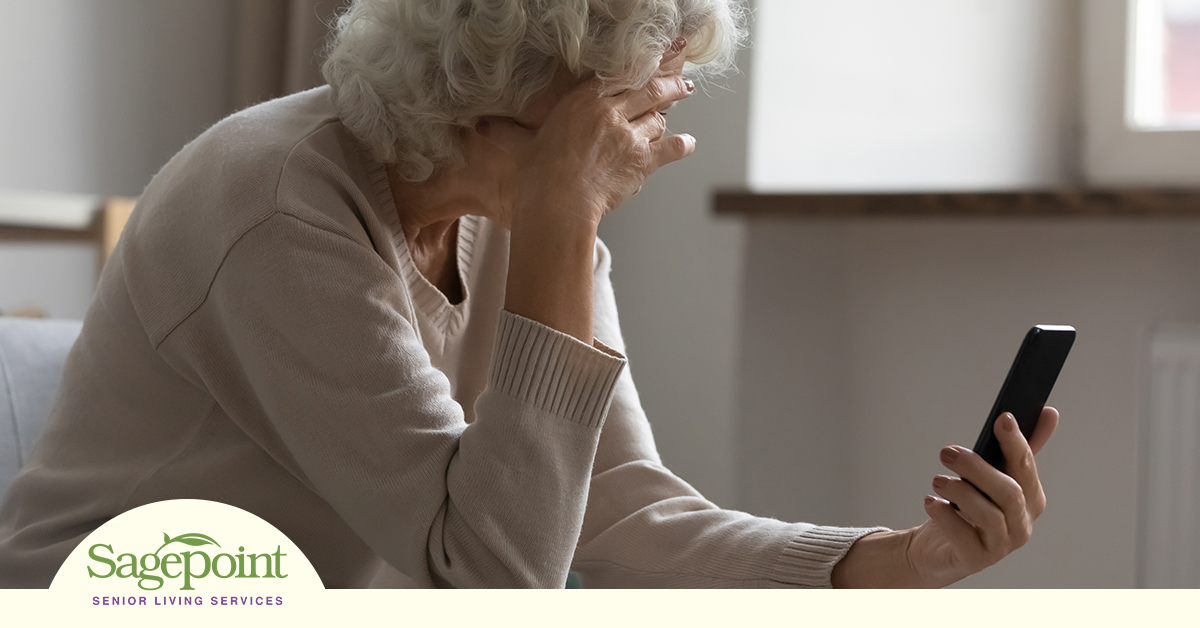 Christine Parker, CFP®, Chartered SRI Counselor sm, is Managing Director of Parker Financial, LLC; an Independent Fee Only Investment Advisor in the state of Maryland.  Christine currently serves as a member of the Sagepoint Senior Services Foundation Board of Officers and Directors. 
It is very possible for seniors aged 60 and older to experience irreversible economic loss and great psychological distress as a result of elder abuse and elder fraud.  
The term elder abuse refers to the mistreatment of seniors who are vulnerable, especially those who are physically and mentally handicapped, including abuse, neglect, or financial abuse, often perpetrated by family members, and other trusted persons.  Elder fraud, on the other hand, is generally committed by strangers – criminals who use various schemes to prey on the elderly.
Fraud victimization among older adults is influenced by these 7 major factors: 
Cognitive decline

Heighten emotions in decision making

Overly trusting nature

Psychological vulnerability

Social isolation

Risk-taking and

Lack of knowledge and information regarding fraud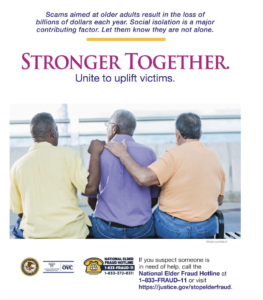 Researchers at the Stanford Center on Longevity working in collaboration with researchers from the FINRA Investor Education Foundation and the AARP Fraud Watch Network "found that inducing emotions such as excitement and anger in older adults increased their intention to buy falsely advertised items."
The Office of Victims of Crimes at the Department of Justice seeks to raise public awareness of the National Elder Fraud Hotline and encourage victims of fraud to reach out and report.
There are different types of fraud schemes that affect different generations.  Elderly adults and their loved ones and caregivers need information about perpetrators of elder fraud schemes and knowledge about how to prevent it and report it.  The main goal of elder fraud is to exploit older adults financially.   
Reported Incidents of Elder Fraud and Scams
Using the FTC's Consumer Sentinel Network database, which tracks reports of fraud, schemes, financial losses, contact methods, payment methods, and other pertinent information, we can track elder fraud trends. We can also know schemes used to perpetrate elder fraud.
Elder fraud is a serious and growing threat. According to the FTC, total reported losses have been increasing each year since 2020 as shown in the chart below: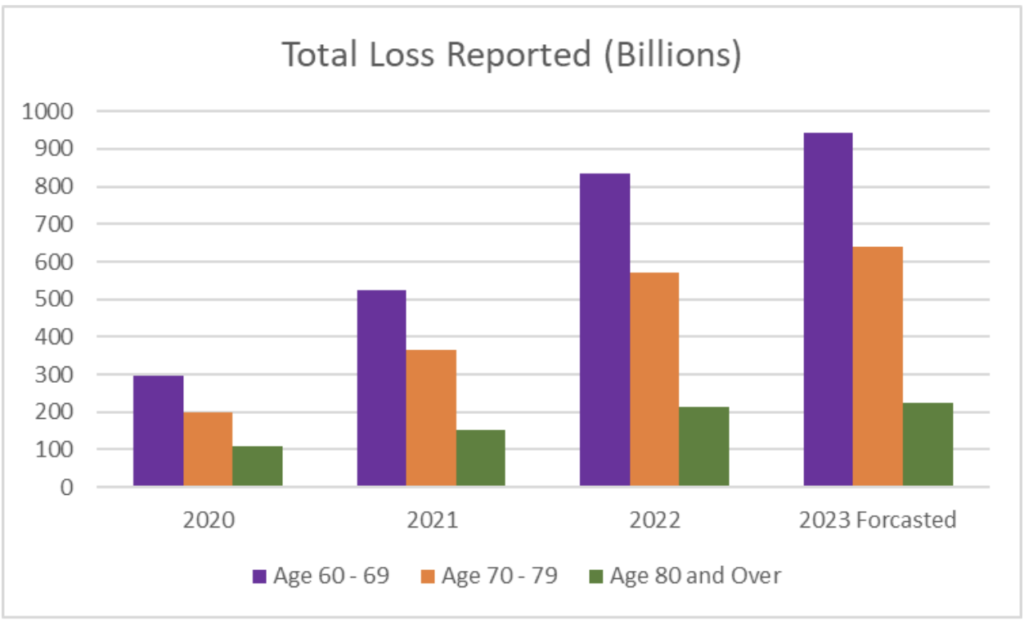 For older adults aged 60-69, 70-79 and 80 and older, the median financial loss reported so far in 2023 is $500, $800 and $1,393.     
In this time period, older adults experienced the following fraudulent schemes most frequently: business imposters, government imposters, tech support scams, online shopping, and prizes, sweepstakes, and lotteries. Online shopping, tech support scams, and sweepstakes and lotteries scams reported had higher occurrences of financial loss.
The most commonly reported payment method used by older adults who were scammed is the credit card, followed by debit cards, gift cards, reloadable cards, payments apps, bank transfers, crypto-currencies, wire transfers, and money orders. Scammers contact older adults using social media (Facebook, Instagram, etc.), websites or apps, phone calls, online ads or pop-ups, email, text, email and mail.

Investment Scams

According to FTC data, older seniors lost more money to investment schemes than to any other category in 2022 and 2023.  From $1.8 billion in 2021, investment scam losses for all consumers doubled to $3.8 billion in 2022. For seniors aged 60-69, 70-79, and 80 and over, the median financial loss reported so far in 2023 is $12,841, $13,100, and $11,100, respectively. 
Protecting financial accounts    
In order to help protect your assets, banks, credit unions, and brokerage firms encourage you to designate a "Trusted Contact."  If the institution suspects financial exploitation or has difficulty contacting the owner, they can reach out to this person in an emergency situation to protect your assets.
Consider this and other security features offered by your financial institutions to include: reset passwords, enroll in advanced authentication (set up two-factor authentication,) and enroll in alert notification for any transactions as soon as they occur (set up security alerts). 
Resource
In their website, www.aging.maryland.gov, the Maryland Department of Aging provides information about elder scams and fraud, as well as how to report it.
The information provided here is for general informational purposes only and should not be considered an individualized recommendation or personalized investment advice.