Now's the Time to Walk In Their Shoes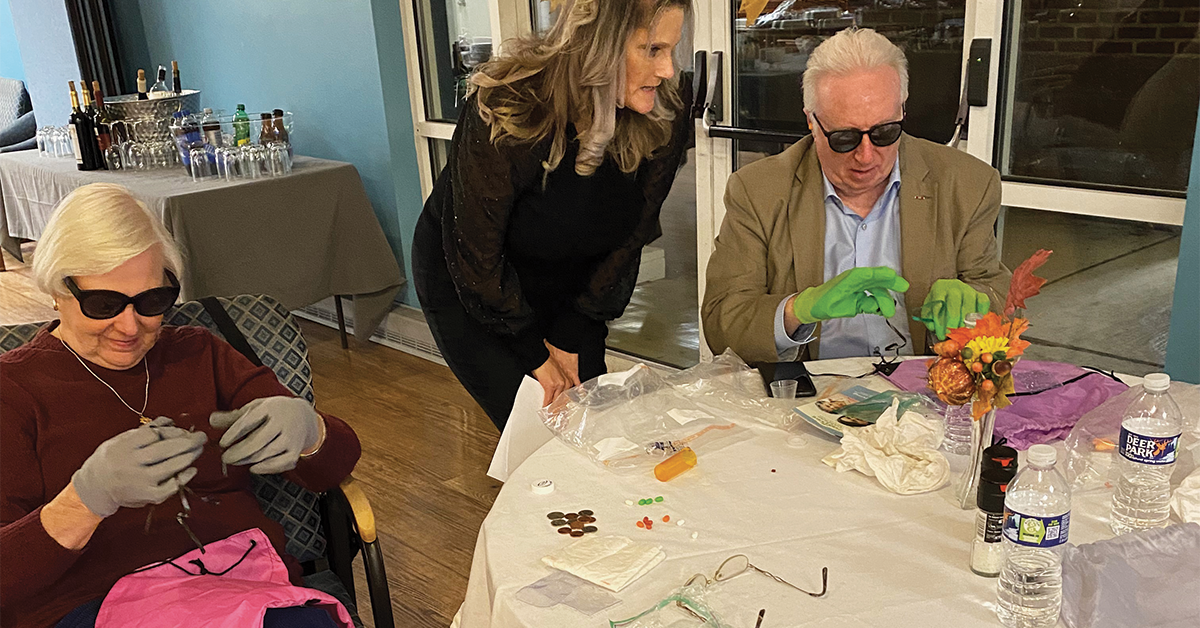 More than six million people in the United States are affected by dementia and this number is growing quickly. With this notable rise, Sagepoint Senior Living Services has been working hard to help spread awareness of the needs and challenges of people with dementia and other cognitive diseases. One of the ways Sagepoint does this is by hosting a "Walk In Their Shoes" event that walked board members and others in the community through a small glimpse of the challenges of dementia.
This was accomplished by our team explaining how our memory care service offers a nurturing, home-like environment that sets a new standard of care for people with memory loss. We went on to further describe how our team listens, watches and learns to tailor individual programs for each resident and deliver our professional care and services with a personal touch.
"Sagepoint has hosted the dementia experience for other community organizations like the Rotary Club of La Plata and Leadership Southern Maryland. "We feel it is important to educate caregivers and family members on dementia and other cognitive issues." says Denise McCann, Sagepoint's Chief Nursing Officer. "Empowering them with knowledge and resources gives the extended caregivers tools to navigate care."
While we work towards accomplishing this mission of spreading dementia awareness, you can help us by donating to our "Remember These Moments" campaign. With your donation, you are helping those affected by dementia, and members of our community have access to resources needed to care for their loved one. We could not provide care and educate the community without your help, so please consider donating today.