Making the Transition: Helping Your Loved One Move to Assisted Living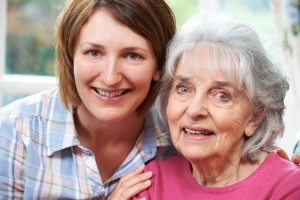 Moving a loved one to an assisted living community can be a challenging experience. Oftentimes, seniors are leaving the security of a beloved home, the familiarity of longtime neighbors and the feeling of independence. However, once you and your loved one have reached the decision that assisted living will offer them their highest quality of life, it's important to make sure that the transition goes as smoothly as possible. Keep reading to learn more about helping a loved one transition to assisted living.
Do Your Research
Whether your loved one is looking for a close-knit group home setting or a larger community with more amenities, there is a place where they can feel at home. The first step to ensuring that the transition is as smooth as possible is to find the home environment that will fit your loved one's current preferences. While both group homes and larger communities offer services like complimentary transportation, home cooked meals and housekeeping and laundry services, they may differ greatly when it comes to things like enrichment programs, social activities and on site amenities. Determine the type of community in which your senior loved one will thrive and feel comfortable.
Making the Move
Once you have found the community that is right for your loved one, it's time to get them settled into their new home. Tempting though it may be to spend a weekend shopping for their new room or suite, it's important for them to be surrounded by familiar items. Encourage them to bring their own bedding, a few dishes, pictures and anything else that may make their new living quarters feel like home. When in doubt, bring more than you think they'll need; they can always pare down later.
Helping Them Engage
Even if your loved one generally prefers solitude, it's important for them to feel engaged with the community. Starting on the first day, encourage them to get involved with a scheduled activity. In many cases, assisted living communities such as Sagepoint Gardens allow family members join in the fun, so attend a discussion group, a wellness activity or an offsite activity with them. After your initial "push," it may be easier for your loved one to begin building those connections in a way that feels natural and comfortable to them.
By doing your homework and playing an active role when helping a loved one transition to assisted living, you can ensure that the process is as smooth and enjoyable process.
Are you ready to help your loved one move to an assisted living community but you don't know where to begin? Contact us today to learn more about our assisted living services and how we can help you and your family. Our friendly and knowledgeable Advisors are ready to assist you in finding the right care for your loved one.
[wp_blog_designer]