Fun in the Sun: 5 Tips for Avoiding Heat-Related Illness in Seniors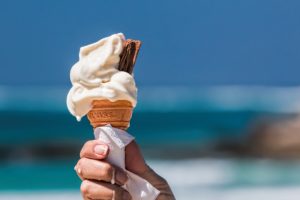 Summer is in full swing, and as you're enjoying the beautiful weather, it's important to remember to practice safety. Seniors are especially vulnerable to the heat; factors such as a decreased ability to notice changes in body temperature, medications that contribute to dehydration and underlying health conditions can all make a day in the sun more dangerous.
Fortunately, following a few simple precautions are all it takes to have a fun, safe summer. Keep reading for a few guidelines on sun safety for seniors.
1. Pay Attention to the Heat Index
When deciding whether you're going to venture outdoors, it's the heat index that you need to watch. A 75-degree morning can feel significantly hotter if there is a lot of moisture in the air. Because the humidity impairs the body's ability to cool itself by sweating, a senior can become overheated more quickly.
The heat index takes into account the both the temperature and the humidity level, giving you a more accurate picture of whether you can safely stay outdoors for an extended period of time.
2. Drink Water
Seniors who are dealing with a chronic illness, such as a heart or kidney disease or a blood circulation condition, may already have a difficult time maintaining the proper level of hydration. In addition to this, many blood pressure medications, as well as some that are used to control diabetes, often act as diuretics. These health-related factors may cause seniors to be particularly susceptible to dehydration. To prevent dehydration while enjoying warm weather, be sure to drink plenty of water. Once the body reaches a certain point of dehydration, it's increasingly difficult to replenish lost fluids. Take a proactive approach by encouraging your senior loved one to drink nonalcoholic and caffeine-free beverages throughout the day, even if they are not feeling thirsty.
3. Seek Out Air Conditioning
For seniors that live in a home without air conditioning, summer can be especially uncomfortable and dangerous. During the hottest times of the day, seek out an air conditioned environment. Your local library, an indoor shopping mall or an adult day service center provide wonderful places to relax and beat the heat.
4. Be Wise with Outdoor Activity
If summertime is synonymous with long walks in the sun, hours of gardening and afternoons of lounging on a beach, then it may be time to make some changes. Encourage your senior loved one to avoid exercise and other strenuous activity during the hottest part of the day, usually between 10 a.m. and 6 p.m. If necessary, guide them in dressing appropriately for the weather by wearing loose-fitting, lightweight and light-colored clothing.
5. Know the Signs of Heat-Related Illness
The early signs of heat exhaustion, which may proceed heat stroke, include tiredness, excessive sweating, dizziness, headaches, muscle cramps and crankiness. As heat exhaustion progresses, you may also see symptoms such as nausea, vomiting or fainting. Heat stroke, which is significantly more serious, can set in as quickly as 15 minutes after the first symptoms of heat exhaustion. If you see symptoms of heat stroke, such as confusion, loss of consciousness or the absence of sweating, seek emergency medical assistance.
By following these five guidelines for practicing caution in the sun, you can help ensure that the summer continues to be safe and enjoyable.
[wp_blog_designer]