A Crash Course on Medicare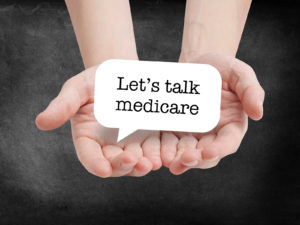 Has your loved one recently celebrated their 65th birthday? If so, then they now qualify for Medicare. Keep reading for a crash course on a few facts that you need to know about this program.
Medicare Eligibility is not Based on Income
Unlike Medicaid which is made available to individuals whose income falls below a certain income level, eligibility for Medicare does not depend on income. Medicaid is a fully federally funded program, whereas Medicare is paid for partly by Social Security and Medicaid taxes, partly by the premiums that people with Medicare pay, and partly by the federal budget. If you are age 65 or older, under 65 and depend on Social Security Disability Insurance, or have End-Stage Renal Disease, then you are eligible for Medicare.
There Are Four Different Plans
Once you qualify for Medicare, you have a range of plans available to you, and each plan offers different benefits. Original Medicare is comprised of Parts A and B. Once you turn 65, you'll automatically be enrolled into Part A, which is a free program as long as either you or your spouse paid the Medicare payroll tax for at least a decade. Part B covers doctor visits and outpatient services, and there is an income-based component in determining cost. Part C, also called Medicare Advantage, is a private insurance option that covers the benefits of Parts A and B. Part D is a prescription drug plan that offers coverage for prescription medications.
You May Need Supplemental Insurance…But You May Not
Medicare is a wonderful program, but it doesn't cover everything. Depending on your loved one's healthcare needs, they may find themselves overwhelmed with copayments and deductibles. This is where supplemental insurance, or Medigap, comes into play. Medigap policies are sold by private insurance companies and mainly cover Medicare deductibles. Medigap can only be used alongside Parts A and B, so if you're enrolled in Part C, you'll need to drop out before your Medigap coverage begins.
Many seniors find that any savings that they get with a Medigap plan are offset by the monthly premiums, which can be several hundred dollars. For that reason, most find that unless they're making weekly trips to the doctor's office for expensive tests and lab work, Medicare sufficiently covers their needs.
There Are Several Enrollment Periods
When you turn 65, the government will send out an eligibility notice. If you're already getting Social Security benefits, you'll automatically be enrolled; otherwise, you'll need to send in your application by the due date. If you don't sign up for Part B during that time, you'll have an opportunity to during the enrollment period that runs from the first of the year through March 31. However, you'll pay a 10% penalty for every 12-month period that you delay in signing up for Part B, unless you are still employed.
If you are employed, you'll have an 8-month period after you retire to apply for Part B without penalty. If you should miss that enrollment period, then you'll need to wait for the open enrollment period, which runs every year from October 15 through December 7. During this time, you can also enroll in Parts C and D.
Medicare is a wonderful program that ensures that seniors are able to receive quality healthcare after they retire. To learn more about the program and the options available, visit the Medicare website.