Called to Care: How One Caregiver Followed His Passion at Sagepoint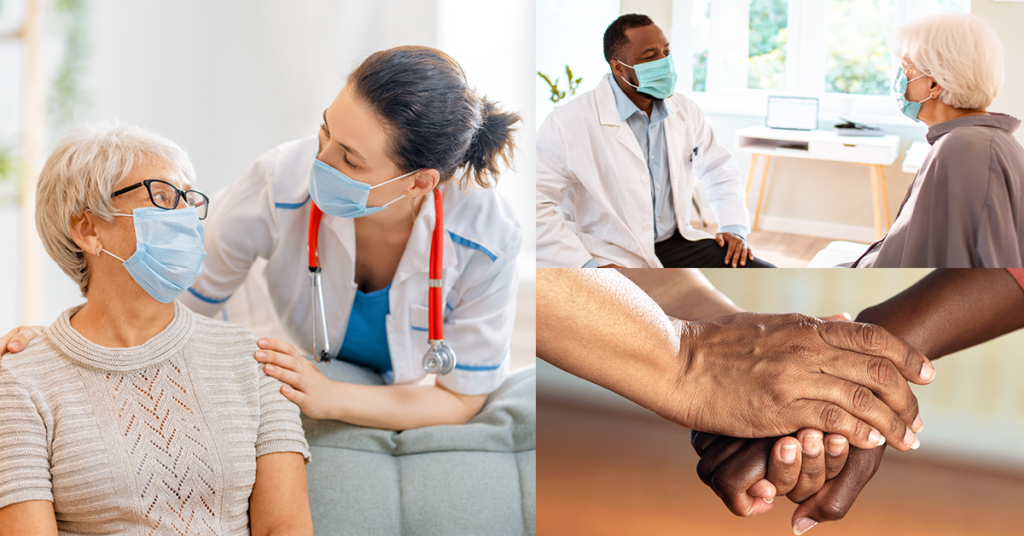 There's nothing quite like helping others. And for our Caregivers at Sagepoint, helping is only the start of what they do. Each GNA, or geriatric nursing assistant, comes to work ready to engage and support our seniors in new ways each day. No two Caregivers have the same story, but they all share a passion for what they do. This is how Duane Izlar found the field of Caregiving — and why Sagepoint has been the perfect fit for him. 
From Construction Work to Caregiving 
For Izlar, being a Caregiver wasn't always in his plans. He actually switched career paths following experience in the construction industry. While this may seem like a big transition, it actually was more natural than you might expect. 
Izlar's brother had already been working as a Caregiver and had mentioned on many occasions that Izlar himself would be great at the job. Later on, when Izlar's grandmother needed assistance, he began caring for her before looking to become a professional Caregiver.
"I've always liked helping people," reflects Izlar. "It was meant to be." 
Starting a New Career at Sagepoint 
After a decade in the Caregiving industry, Izlar knew of Sagepoint's stellar reputation. In preparation to start a career here, Izlar took part in a free course that Sagepoint offers to interested Caregivers. Over the span of several weeks, these lessons offered intensive training in all areas needed to become a successful Caregiver. This includes review of relevant health care practices as well as Sagepoint-specific protocols. At the end of the training course, each individual takes a test through the Maryland Board of Nursing to earn their certification.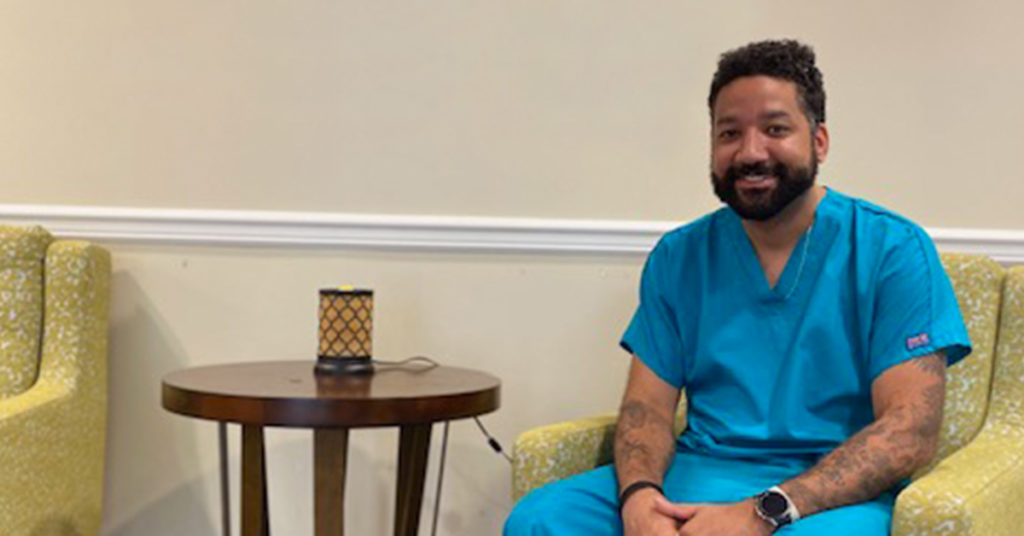 What Everyday Life is Like for a Caregiver 
In his four years at Sagepoint, Izlar has come to appreciate that no two days will ever be the same. He often starts his days checking in on his patients, making sure they feel good and are taking all of their prescribed medications.
 "We're first in line when they have questions or need care," says Izlar, who notes that he works closely with the full team of nurses to meet the needs of each person. Izlar works specifically with the Rehabilitation team, which can serve both long- and shorter-term patients. He says he values the conversations shared with them throughout the day. 
Changes During the COVID-19 Pandemic 
In March 2020, the world turned upside down as everyone began scrambling to combat the COVID-19 virus. Izlar remembers this time vividly, noting, "it was scary for everybody." 
Despite the initial confusion and panic faced in medical facilities across the globe, the team at Sagepoint "came together" through it all. Even when medical equipment seemed scarce, there was always some available for Caregivers — and every person on staff was careful to follow updated CDC recommended protocol as new measures were announced. 
While the experiences of the past year were sobering for everyone in our community, Izlar and his fellow Caregivers are the biggest reason we were able to come out on the other side. And Izlar himself can see the difference he makes in the lives of his patients, saying "At the end of the day you're actually helping people — and that's something I'm proud of."