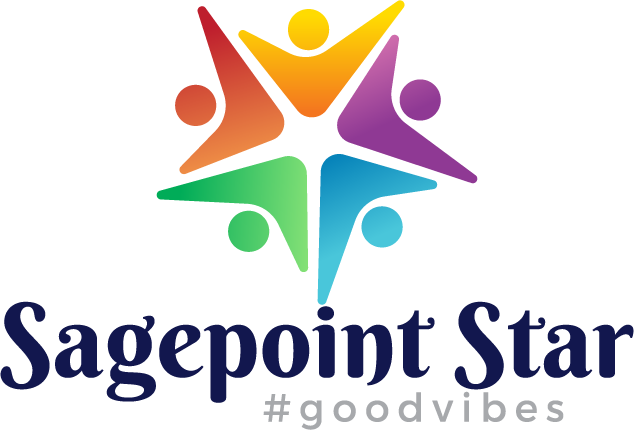 Recognizing employees who are spreading good vibes throughout the organization!
Sagepoint believes it takes great employees to be the desired provider for families seeking rehabilitation and aging services in the Southern Maryland Area. We encourage you to recognize an employee who has demonstrated excellence in our values by submitting a an online submission (available below) or Spotlight Card. Your recognition will be shared with the employee and will become part of our recognition program!
Sagepoint is committed to providing excellence in rehabilitation and aging services delivered by our employees that reflect our values:
Compassion: Dedicated to providing compassionate care to our residents (clients/participants), their families, and staff!
Community: Building on each other's strengths and cultural diversity of the teams we work on, working with open communication and mutual respect for one another.
Nurturing: Meeting the challenges and changes of the industry through self-development, creativity, and growth to provide for the physical and emotional needs of our customers for today, tomorrow, and generations to come.
Respect: Treating our customers, their families, visitors, our co-workers and other members of the healthcare team with the highest degree of professionalism and dignity.
Competency: Committed to delivering services and resources with the skills to meet the needs of our customers.
Innovation: Embracing changes and implementing new and inventive methods to improve service delivery.
Managers/Staff/Residents/Families/etc.* can recognize an individual for practicing our values and spreading #goodvibes throughout Sagepoint.
All submissions will be reviewed and shared for all staff/family members to see.
Every month, a random drawing will be held for all of those candidates who were recognized, and the winner will receive a Sagepoint sponsored experience (i.e. movie tickets).
Biannually, a committee made up of the DON, HRD, CEO, Medical Director and Marketing Director will review all entries and select an employee who truly exemplifies Sagepoint's Values and is an exceptional employee. The Sagepoint Star will receive $1,000. Higher credence will be given to nominees that receive nominations from resident family and/or community members.
*Higher credence will be given to nominees that receive nominations from resident family and/or community members.
Sagepoint Star Submission