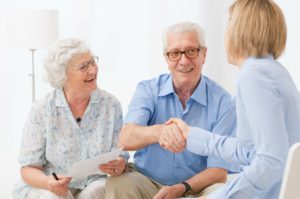 The Growing Reality
Caring for aging baby boomers concerns families and policymakers alike.   The numbers are quite startling.
More Americans are age 65 and older than at any time in U.S. history.
The fastest growing age cohort is 85+.
In Charles County, the age population 80-84 is expected to more than double in 5 years.
The Maryland population with Alzheimer's is expected to increase 16% by 2025.
The Alzheimer Association estimates that one in 9 Americans age 65 and older will suffer from some form of Alzheimer's in the next ten years.
Equally concerning, many seniors will need support for the care they will need.
Answering the Call
Sagepoint Senior Living Services is responding to this escalating community need by engaging the support of those touched by aging in efforts to fund a Navigation and Care Coordination Services Program. Senior care can be complicated and our Navigation and Care Coordination Services Program will support seniors and their families through treatment and care. This program will connect seniors and their families with resources, explain the healthcare system and treatment options, and will help to guide seniors and their families.